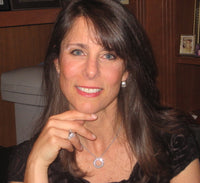 Meet Jewelry Designer Amy Certilman
Amy brings a unique and personal perspective to buying fine jewelry. Her custom designs are versatile, elegant, and always reflective of their new owner. Amy has the ability to quickly grasp what setting will best suit her client's current lifestyle and needs. Whether contemporary or traditional, Amy finds or creates "the perfect setting" for heirloom and new jewelry alike.
See What Clients Have to Say
Imagine it. Create it. All designs can be recreated as is or customized
I saw an eternity band on the website which I wanted customized into a five-stone design. Amy was a dream to work with, answered my dozens of emails promptly, and was great throughout the entire process. The ring is gorgeous in person!

Umbereen, NYC
It was a wonderful experience working with Amy! She is not only a wealth of knowledge when it comes to diamonds, but was patient and readily available to answer my questions.

Ben L, San Francisco
Making a purchase like this online can be a bit unsettling at first, but that was quickly gone after starting work with Amy. Everything about the process was great. I would definitely recommend Amy

Tim V, Washington, DC
Amy is a joy to work with . She is talented and fabulous. I would use her again in a heart beat!

Brenna G, New York
We are repeat customers of The Perfect Setting because 1) you can't find nicer quality, customizable jewelry and 2) the customer service is impeccable.

Kelly M, New York City
Amy was fantastic to work with from the start! I came into this project with a vague idea of what I was wanting, and came out with a ring that is far more beautiful than I could have hoped. This whole process was truly "custom,"

Stephen S, Durango, CO
I highly recommend Amy and the Perfect Setting. Her attention to detail and dedication to customer satisfaction helped me create the perfect ring for my Fiancee!

Joel F, New York City
It's really special to be able to have your sentiments articulated through a beautiful piece of jewelry. Though I had several ideas in my head, I found that Amy was personable, gave solid guidance and offered several design options to work with my budget. The sapphire she selected was perfect and my ring is lovely. I am very pleased with the outcome!

Felicia N, Manhattan
I fell in love with a ring I saw online. Never did I dream that the woman who created it would be so amazing with which to work. Amy has made what could have been a stressful experience into so much fun

Kathy H, New Jersey
More About The Perfect Setting
The Perfect Setting offers custom jewelry design, fabrication and personal shopping for engagement rings, diamonds, pearls & other fine jewelry. Owner Amy Certilman studied at the Gemological Institute of America (GIA) for both diamond and pearl grading and will personally select the stones for your new jewelry. She has a 100% customer satisfaction and will help you find the perfect piece of jewelry for engagement, anniversaries and all occasions. Quality, Service and Value are her top priorities. The Perfect Setting ships World Wide. All budgets welcome.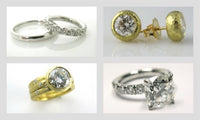 We love to talk about gems and jewelry.
Contact us and learn more about our process, products and services.
Contact Us